One of the first police officers to find the bodies of 39 people who suffocated in the back of a lorry said there was "silence" at the scene.
The Vietnamese migrants died in the sealed container en route from Belgium to Purfleet in Essex in October 2019.
Speaking in a new documentary, PC Bradley Cohen said there were "three or four seconds of just trying to process what you're seeing".
"It was almost just like silence; no-one was saying anything; no-one really knew what to say," he added.
The police investigation began after lorry driver Maurice Robinson opened the container at the Waterglade Industrial Park in Grays to find the migrants dead.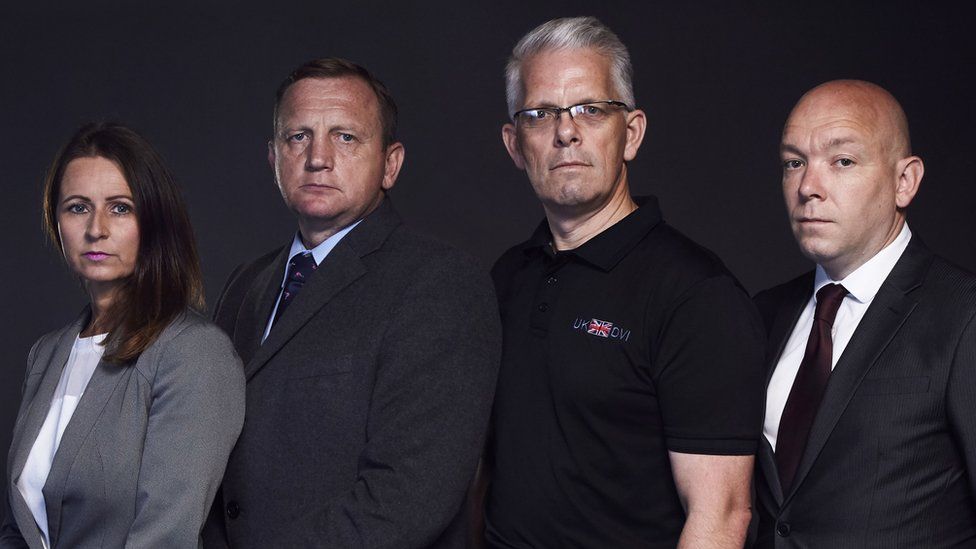 That began the unravelling of a people-smuggling ring, which is the subject of a documentary called Hunting the Essex Lorry Killers, which is due to air at 21:00 BST on Wednesday on BBC Two.
Paul Clark, the scene evidence recovery manager, said that on his arrival at the industrial estate "the first thing I needed to do was look in the back of the truck".
"One of my colleagues opened it maybe just a few centimetres just so I could look in. And the first thing that I did actually was tears down my face. I'd never seen that many bodies or victims before."
Reflecting on the case, Essex Police's senior investigating officer, Det Ch Insp Daniel Stoton, said: "This has been such a journey, physically and emotionally.
"I had some periods of time when I felt myself in a real dark place. I took the decision this would be my last homicide investigation."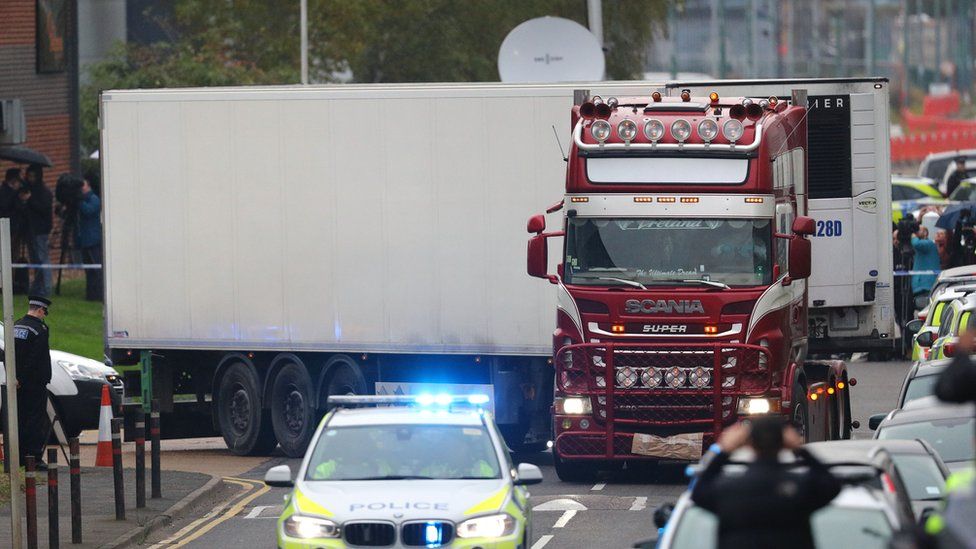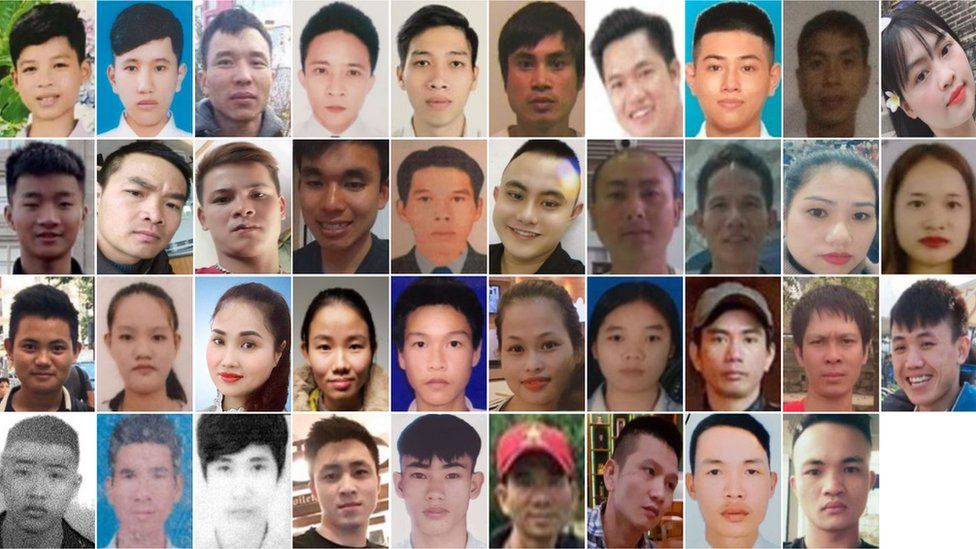 The documentary also speaks to families of the Vietnamese victims, including Nguyen Thi Hong, whose husband Bui Phan Thang died.
The couple had three children and she said: "The kids miss their dad. The younger child wants to play piggyback with him again.
"There are times when I feel like giving up, but then I look at my children.
"They have already lost their dad. they couldn't live without their mother. I have to keep going."