Covid-19 is continuing to spread around the world, with around 240 million confirmed cases and more than 4.8 million deaths across almost 200 countries.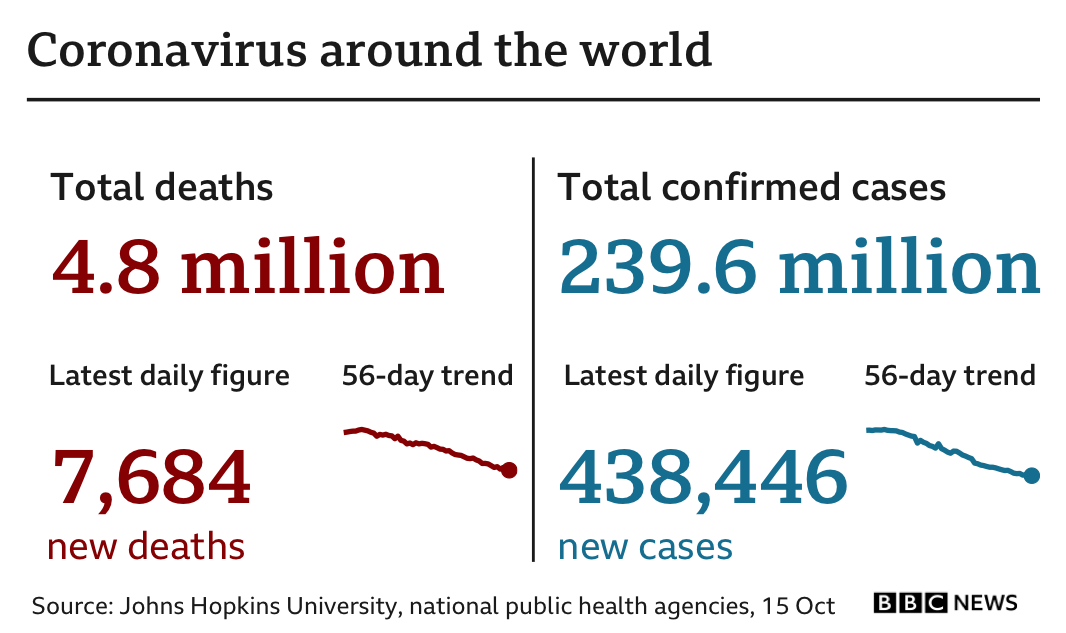 The US, India and Brazil have seen the highest number of confirmed cases, followed by the UK, Russia and Turkey.
Very few places have been left untouched.


In the table below, countries can be reordered by deaths, death rate and total cases. In the coloured bars on the right-hand side, countries in which cases have risen to more than 10,000 per day are those with black bars on the relevant date.
Note: The map, table and animated bar chart in this page use a different source for figures for France and the UK from that used by Johns Hopkins University. US figures do not include Puerto Rico, Guam or the US Virgin Islands.


The 100 millionth Covid case was recorded at the end of January – about a year after the first officially diagnosed case of the virus.
The true extent of the first outbreak in 2020 is unclear because testing was not then widely available.