"Eryri is my sweetheart. Her company is what I crave and what I love and I hope to enjoy that company for years to come."
It's hardly surprising Sam Roberts is in love with Snowdonia, or Eryri as he calls it.
He spent 37 years there as a Snowdonia National Park warden before retiring 11 years ago.
Life in the park was very different in 1974. So too were the people.
"The people that used the park when I started had come from ramblers, climbers, the people who perhaps, I would say, appreciated nature more.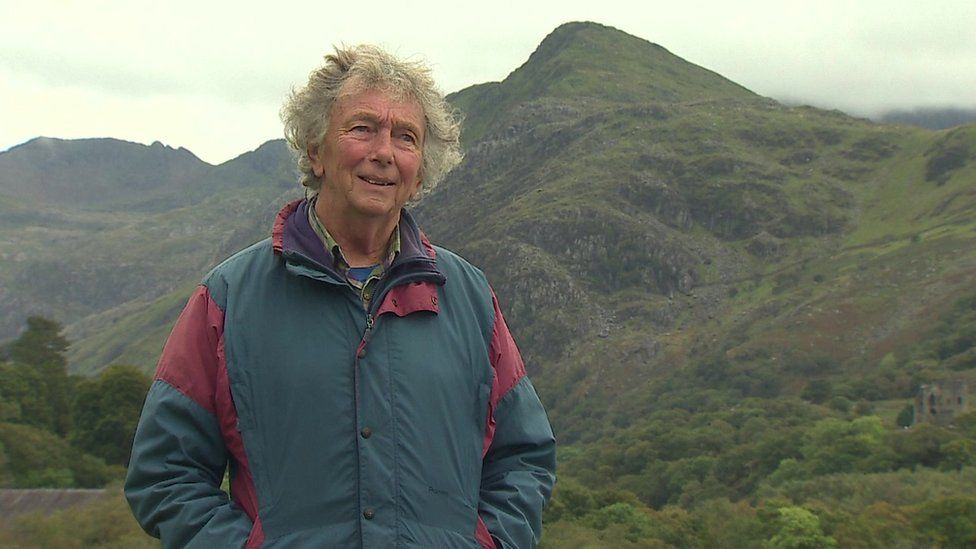 "I see now people come to 'do' Snowdon, to tick their box. And that's fine if that's what you want to do – come on over, join the queue, get on the merry-go-round.
"But if you want to experience nature and Eryri in her glory, then plan your visit, spend some time here and get to know the country and the people that make it that way.
"And that way you'll get much more than the wham, bam, thank you ma'am and go home."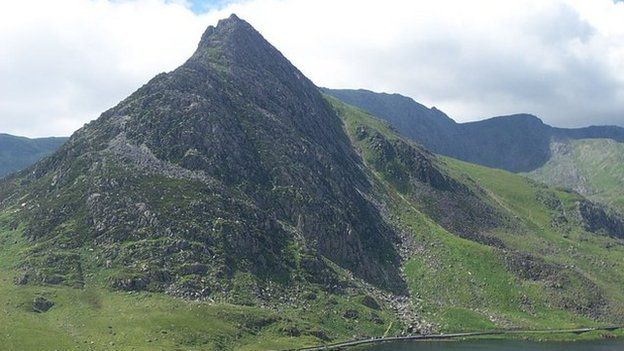 Snowdonia was the first area in Wales to be designated national park status in 1951. More than 20 years later, when Sam joined, it was still "just a small part of the then-planning department of Caernarfonshire County Council. There were two of us – the head warden and myself."
"It was a very challenging time because national parks had been imposed on the landowners.
"Most people's idea of national parks at the time were gleaned from programmes like Yogi Bear and Boo Boo and the Americanisation of national parks, where they were nationally owned. But national parks are really just areas of outstanding beauty."
Nevertheless, he said, "the farmers, the community that owned the parks did not like it one little bit, so it was a very delicate job that we had, persuading the landowners that their land wasn't being nationalised. It was being protected for future generations".
With a budget of "nil," Sam and his colleague set about trying to win the "hearts and minds" of farmers, sometimes using their mountaineering skills to rescue stranded sheep to gain trust – slowly trying to reassure landowners that national parks were about preservation.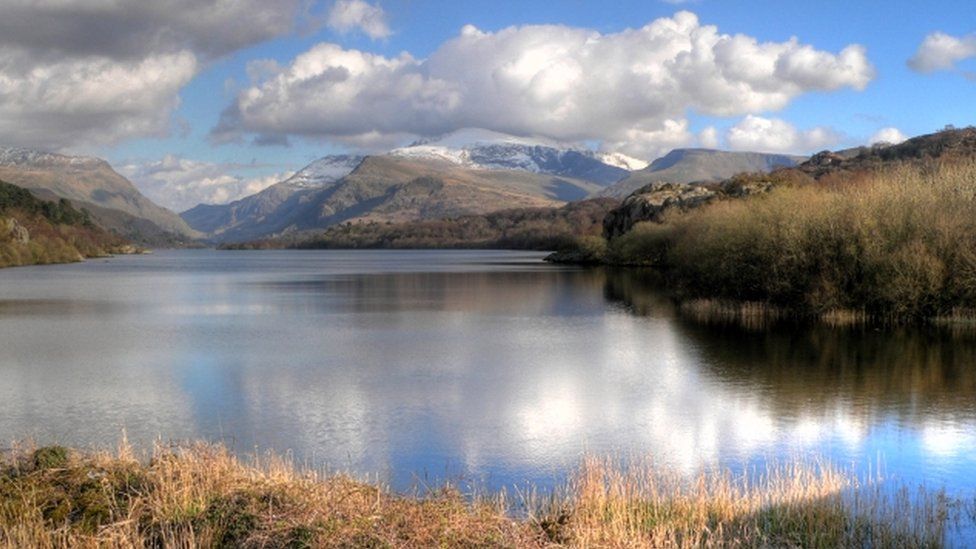 In the first few weeks of the job, he also had to reassure members of the public.
"I distinctly remember a car coming up to me when I was in Pen-y-Pass, and he just opened his window inches, and sort of looked out tentatively and asked me if it was safe to come out of the car. I said: 'Well, why shouldn't it be?'
"He said, 'well I've just seen the wild animals running down the road and they might eat me.'
"'You mean the sheep'? He said 'yes that's what they're called, are they dangerous?'
"I said 'no, not at all. This is not a safari park. The sheep are quite timid and you're quite safe to go out walking with your family. Enjoy it'.
"That's a genuine story."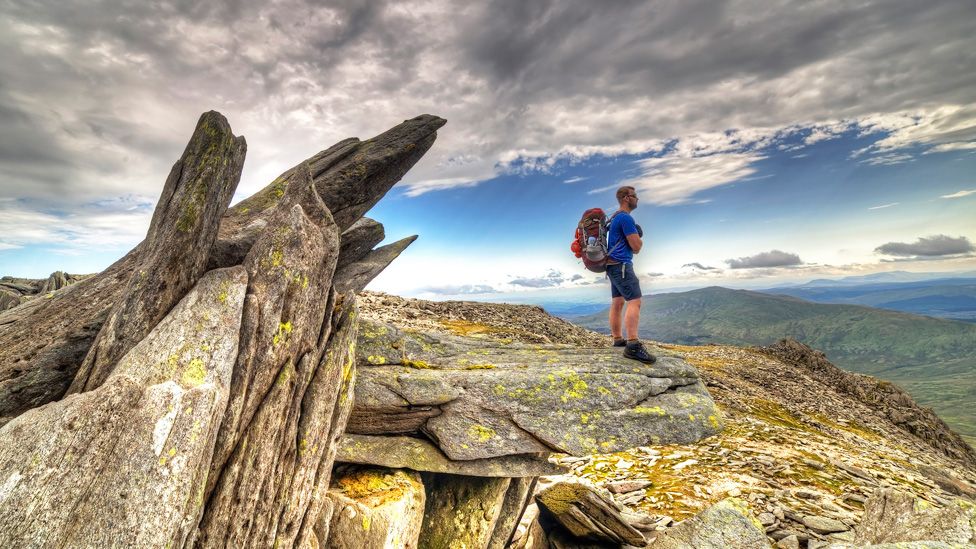 Despite the many changes he has witnessed over the decades, physically the mountains remain just as he remembers them.
There are some changes he'd like reversed though, if the park is to survive another 70 years.
"When I started with the national park, almost every authority in England and Wales had an outdoor pursuits school here and the children would go there and be introduced to nature… and of course years along the line those children would become adults, enjoying the national park.
"We've lost that. I would like to see more emphasis on educating children about nature, about national parks and how to enjoy the parks, and how to make friends in the national park."
While the national park was formed in 1951, it was not until 1996 that Snowdonia became a free-standing local authority and planning authority in its own right.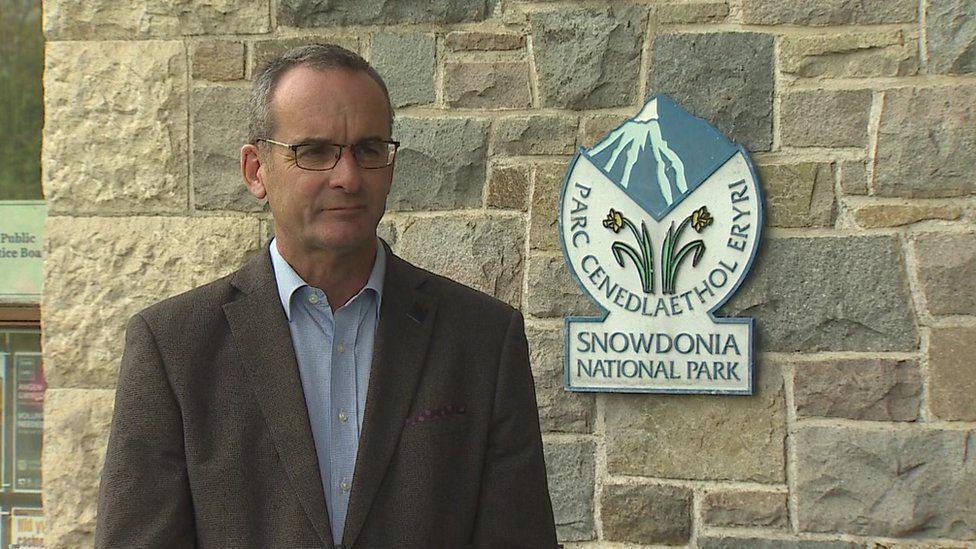 For Emyr Williams, chief executive of the Snowdonia National Park Authority, the organisation's creation was the single most significant event in the park's 70-year history.
He has been at the helm for eight years, which includes one of the most challenging periods of the past 70 years, the Covid-19 pandemic.
Within hours of Prime Minister Boris Johnson imposing Covid restrictions in March 2020 closing pubs and hotels, Snowdonia witnessed its "busiest visitor day in living memory".
Throughout much of the pandemic, the region has witnessed large numbers of visitors. This summer, pictures circulated of people waiting for close to an hour at Snowdon's summit, queueing for selfies.
He said: "It's a problem across all national parks globally. It drives people to get that perfect picture. But actually it's quite ironic, in that we've done some research work and we've found some paper articles from 1890 saying they had to queue to wait to go on the top of Snowdon.
"So, you know, it's an issue that's still with us."
While the pandemic brought challenges for national park staff, the unprecedented visitor numbers helped confirm its popularity.
But the possibility of numbers continuing to rise brings its own concerns.
Mr Williams said: "We are special and we would like to keep it special, but we've reached a point in some areas where we are slightly concerned about the overuse of the areas.
"How people interact has changed – social media, Instagram – drive pressure on certain areas we wouldn't have thought of.
"People's understanding and behaviour has also changed. In the 60s and 70s people knew how to conduct themselves in the countryside, but what we've seen this year is an extension maybe of the festival way of enjoying free time.
"We've seen this year at the Leeds and Reading festivals a mass of litter being left behind and I think there's a general issue about conduct and understanding across society, in urban areas and in rural areas as well, and that needs to be addressed."
Footprints and happy memories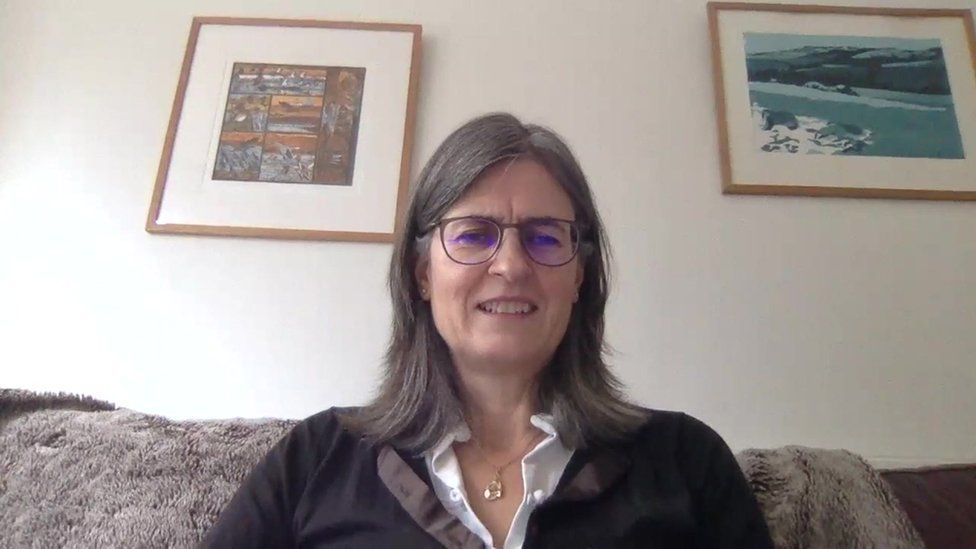 Mr Williams said Covid had "crystallised" the value of national parks in the minds of the public, and Welsh government. Ten years ago, he said, there was a debate on whether national parks were needed, and now there was a possibility of a fourth Welsh national park.
His vision for the next 70 years is to have a "vibrant, Welsh-speaking or bilingual society, healthy ecosystems and a responsible use of this special resource".
He added: "I think the biggest challenge for us is what we've seen from Covid – sustainable tourism. But actually, it's the same as for other areas, it's de-carbonisation, climate change, decline in nature, houses, language, culture, etc.
"So, we're not unique in facing these problems, but because of the attention we get, and the aspirations of people for national parks, then we might struggle sometimes."
Snowdonia is not alone in the challenges it has faced recently, or those in the future.
The Peak District National Park – the oldest in the UK – also celebrated its 70th anniversary earlier this year.
Sarah Fowler, chief executive of the Peak District National Park Authority, said: "It's been very similar in the Peak District as it has been in Snowdonia.
"We have seen a huge rise in numbers coming to enjoy our national parks. The vast majority of them really look after the place, they take their litter home, they leave nothing but footprints and happy memories.
"I want our national parks in the UK to be beacons for how we can be climate resilient, have fantastic nature recovery here, and be accessible for everybody, while looking after those important communities that live and work in our national parks."