Hundreds of Tube job roles are set to be axed across the network as Transport for London (TfL) bids to save cash.
Bosses have blamed the "devastating impact" of the coronavirus pandemic on TfL's finances.
TfL leaders briefed union officials on Tuesday, but no date has been set for the start of the staffing cull.
Between 500 and 600 jobs are set to be axed under the plan which involves TfL not filling current vacancies or replacing staff when they leave.
London Underground's director of customer operations, Nick Dent, said the pandemic has made TfL think about "more efficient" ways to run services.
He said: "We remain completely committed to retaining our customer service offer, with stations staffed at all times while trains are operating.
"Changes will be closely monitored to ensure that the highest levels of safety and customer service continue to be met.
"The discussions are at an early stage, and we will continue to work with our employees and trade union colleagues as proposals are developed."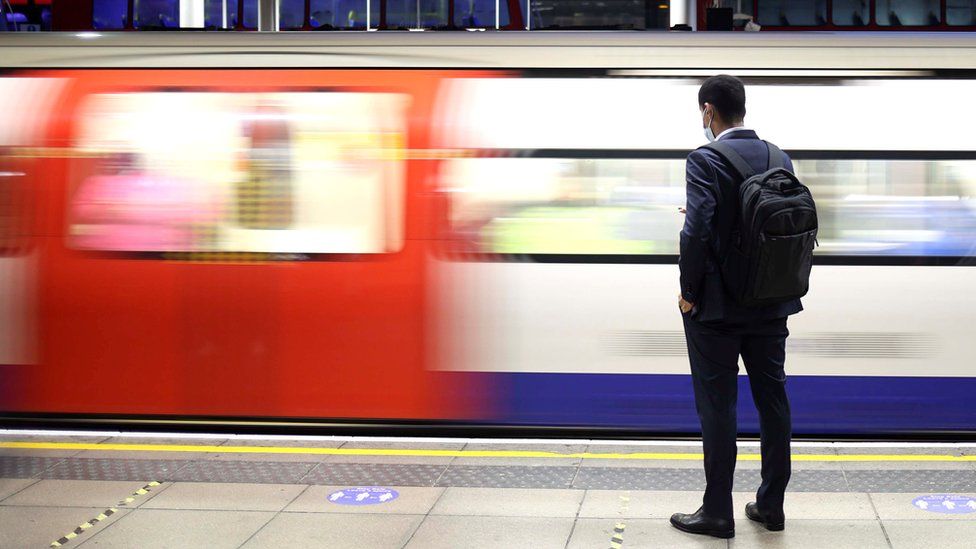 TfL's current government bailout runs out on 11 December and the Mayor of London has said TfL needs at least £500m to run services.
It has been forced to draw up radical cost-savings plans amid fears of a massive shortfall in cash to maintain the capital's public transport network.
Passenger numbers have returned to 70% of pre-pandemic levels across all TfL services but to only 63% on the Tube.