More Covid-19 restrictions are likely to be recommended in the Republic of Ireland, Leo Varadkar has said.
The tánaiste (Irish deputy PM) said he expected recommendations to be made on reducing social mixing, management of close contacts, and international travel.
Cases of the Omicron Covid-19 variant are continuing to rise in the country.
Ireland's National Public Health Emergency Team (NPHET) is expected to make the recommendations on Thursday.
Omicron is likely to become the dominant Covid-19 variant in the Republic "as soon as next week", according to the Fine Gael leader.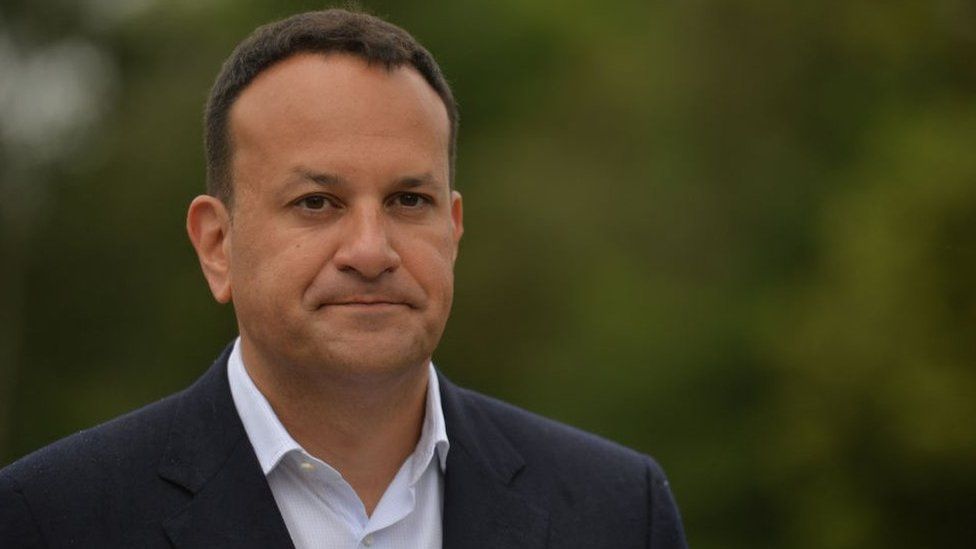 Responding to reports that the Omicron variant is milder than those seen before, Mr Varadkar said: "If it is twice as transmissible, but half as severe, that's still as bad in terms of the impact on the health service.
"We have to double down on those public health measures we've all been adhering to, like mask-wearing."
The tánaiste said Ireland needed to "speed up" its vaccination booster programme, adding that it was "all hands on deck" to do so.
"1.25 million people already have received their third dose, some people got a fourth dose – the immunocompromised – we'd expect to get close to 1.75 million by Christmas maybe 2 million by the new year," he said.
"But that on its own will probably not be enough.
'I don't want people worrying'
"I would expect on Thursday that there would be some recommendations around the management of close contacts, some recommendations designed to decrease the amount of social mixing, and also some recommendations around international travel."
However, Mr Varadkar said he refused to speculate on any restrictions being introduced within the hospitality sector.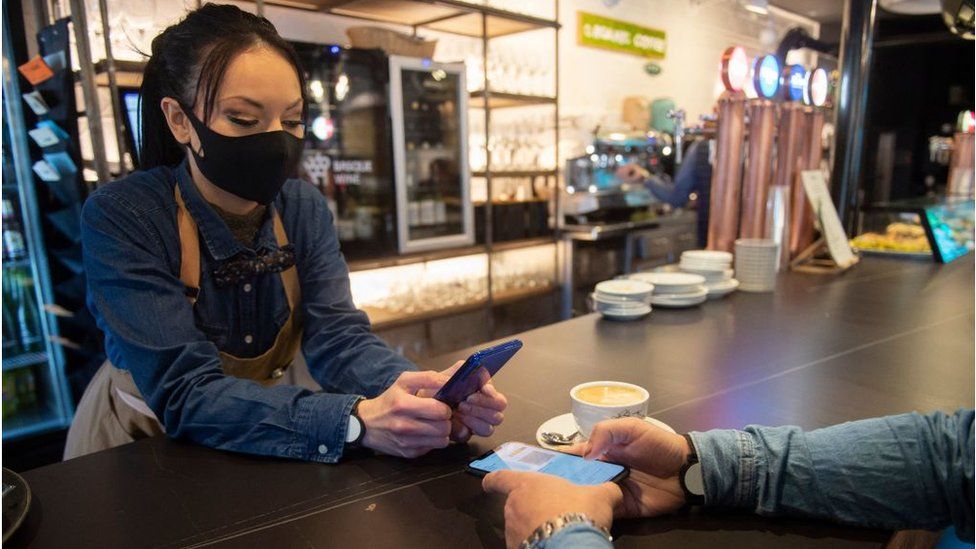 "I don't know what Nphet will recommend on Thursday [in relation to hospitality], and I don't want to speculate as well because that will cause an awful lot of anxiety and I don't want people worrying about these things unnecessarily in the run into the weekend," he said.
The tánaiste said he "never liked to see business being closed or restricted".
However, he added: "If it is the case that restrictions are required to protect life, protect public health and ensure that our health service is not overwhelmed, then that is what we will do because that would be the right thing to do."
Mr Varadkar said he believed Ireland was in "a slightly better situation" than the UK when it came to dealing with Omicron, as "our restrictions have been a little bit tighter than theirs, albeit regrettably".
"We're going into this Omicron wave in a somewhat better situation than [the UK] in terms of the numbers in hospital and ICU and so on, and also we've had greater use of the MRNA vaccines than they have," he said.
"However, [the UK] is ahead of us in terms of the booster doses, we've about 25% of the population covered now which is a lot – 1.25 million – and we need to accelerate that now over the next few weeks," he added.