Vigils are to be held across the island of Ireland on Friday in memory of murdered teacher Ashling Murphy.
The 23-year-old was attacked on the banks of the Grand Canal outside Tullamore, County Offaly, on Wednesday afternoon and died at the scene.
The National Women's Council of Ireland said vigils were being planned at dozens of locations.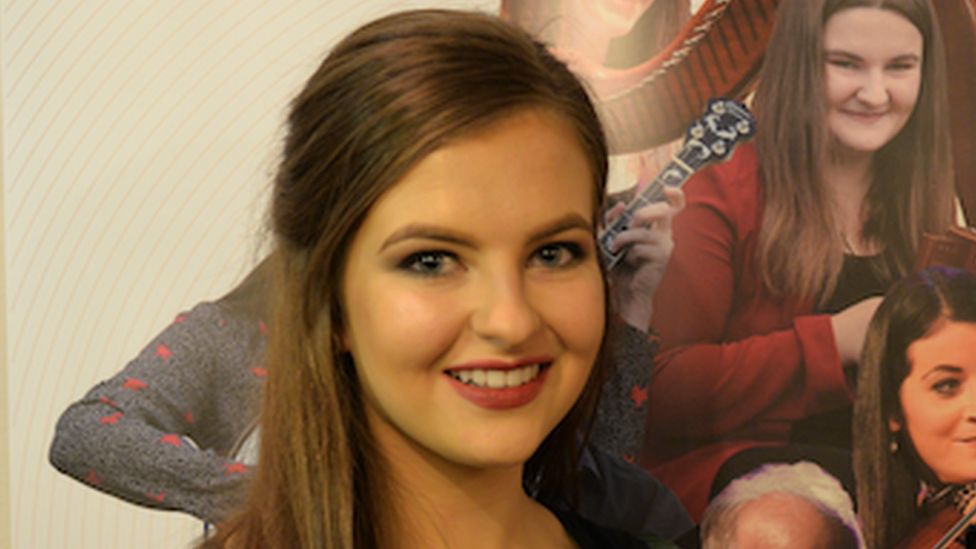 One of those will be held outside Dáil Éireann (Irish parliament) buildings in Dublin at 16:00 local time.
Events are also planned for Belfast and Londonderry later, while MLAs Cara Hunter, Claire Sugden and Caoimhe Archibald have organised a vigil in Coleraine at 16:30 GMT.
There are also vigils planned for counties Tyrone and Armagh.
Her father, Raymond, told the paper of his daughter's talent for music and how she had "crammed so much into her short life".
Her mother, Kathleen, added that "she was so soft and gentle".
"She was a beautiful girl, she was just the best," she said.
The director of Ireland's National Women's Council Orla O'Connor told BBC News there was "nationwide devastation, grief and shock at this horrendous killing".
She said the vigils were being organised all around Ireland to remember the young teacher, to show support to her family and say: "We want an end to male violence against women".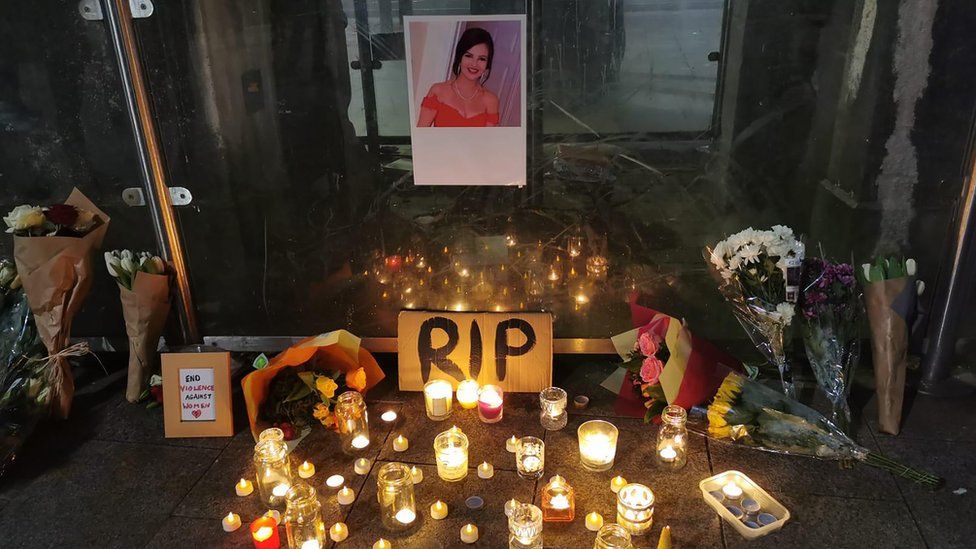 "There is a lot of anger and frustration that has been expressed," she said.
"This has really triggered past experiences of physical and sexual violence that women have had," she added.
"It also really shows how much women are limiting their lives because of the fear and threat of violence. Here was a young woman going for a run during the day when everyone expects to be safe."
Taoiseach (Prime Minister) Micheál Martin said Ms Murphy was a talented musician who "represented the very best of the tradition of teaching in Ireland".
He also said no stone would be left unturned in the investigation.
"I think it has united the nation in solidarity and revulsion at what has happened," he added.
"We have to do everything that we possibly can to eliminate this appalling behaviour from our society,"
The Tánaiste (Irish deputy prime minister) Leo Varadkar said that men needed to have conversations around violence against women and how it was "never justified", according to RTÉ.
"It doesn't matter who she is, it doesn't matter where it was, it doesn't matter what time of day it is, it is never justified, it is always wrong," he said.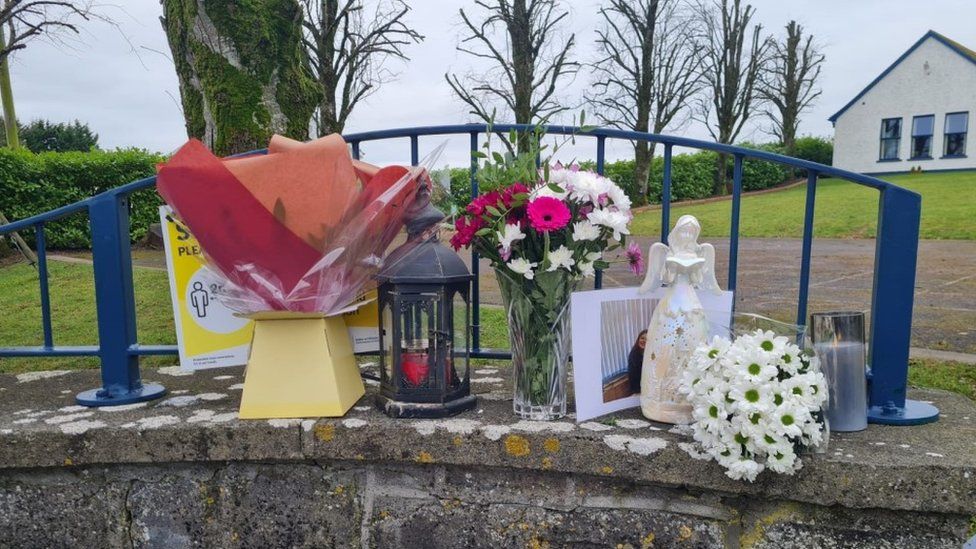 He also acknowledged that people in Tullamore would be worried.
"I want to assure people that all of the resources of the gardaí are going into making sure this person is found and that they are brought to justice, and that people can feel safe again," he added.
On Friday morning, gardaí (Irish police) renewed their appeal for information about the murder.
Detectives have previously said they believed she was killed by one man who acted alone.
A team of more than 50 officers has been assigned to the murder investigation and an incident room has been set up in Tullamore.
"No stone will be left unturned in bringing the perpetrator of this crime to justice," said Supt Eamonn Curley on Thursday.
He said Ms Murphy sustained serious injuries "consistent with an assault".
A post-mortem examination has been carried out to determine the exact cause of her death, but gardaí have said the results are not being released "for operational reasons".
Detectives have appealed for information about a Falcon Storm mountain bike.
They released a photo of the bike, which they said had "straight handlebars and distinctive yellow/green front forks".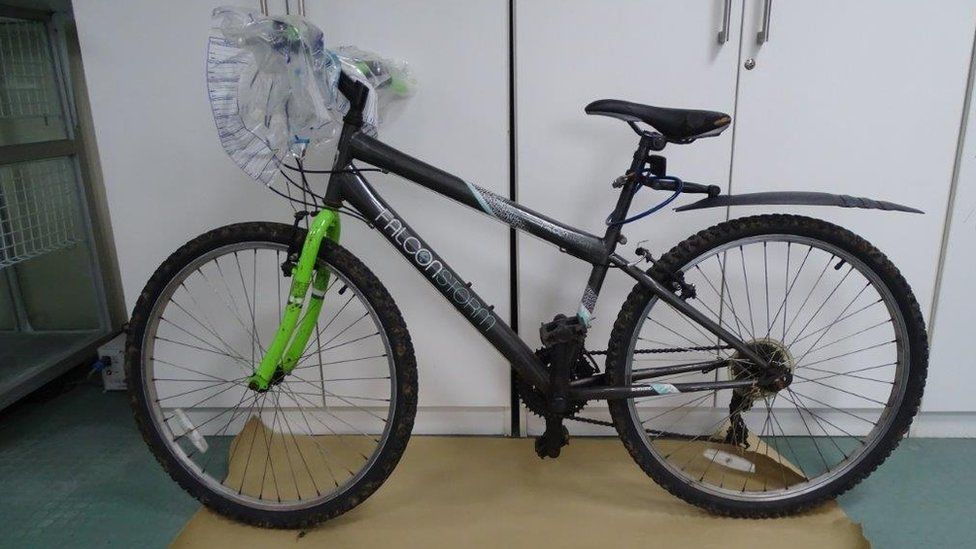 They said they also still wanted to hear from anyone who was near the scene of the murder at Cappincur, Tullamore, on Wednesday afternoon.
Gardaí responded to the incident following a call from a member of the public at about 16:00 local time and found Ms Murphy with serious injuries.
She was given medical attention but could not be saved.
Irish Justice Minister Helen McEntee said "every resource" would be provided to the police to find the murderer.
Ms Murphy worked at Durrow National School and she was also a talented musician and member of the National Folk Orchestra of Ireland.
She taught 28 pupils in the 1st class (age six to seven) at the school and had joined the staff team in March 2021.
Her principal James Hogan told Virgin Media News that the school community was "devastated and numb".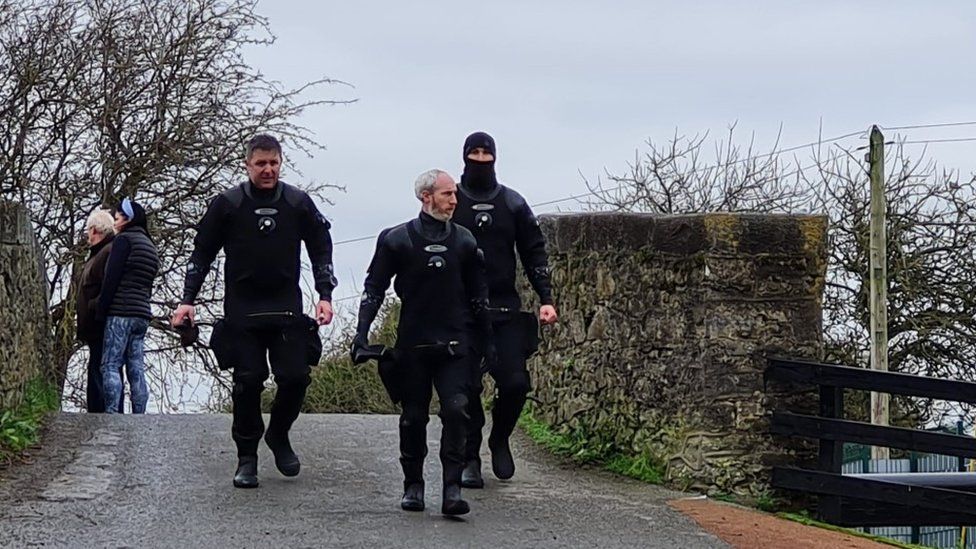 He paid tribute to her as a "fantastic, beautiful, an extraordinary sportsperson, Irish musician, choral conductor and an inspiration".
He said she was referred to as the "shining light" whose face lit up the room when she came into it and said the school was working to support staff and students.
The community in Tullamore has also paid tribute to the young teacher, while the Taoiseach (Irish Prime Minister) Micheál Martin said the "entire country is devastated and shocked by the violent and barbaric killing".