A family have been left with "unspeakable heartache" after a man was murdered in west Belfast last month, police have said while renewing an appeal for information.
Mark Hall died in hospital after two gunmen fired at least seven shots, including some through the living room window of his home in Rodney Drive.
Police said it was was a "callous and targeted attack".
The shooting happened on 18 December at about 16:30 GMT.
Mr Hall had been in the living room with a number of other family members, who narrowly avoided injury.
His sister was returning from a local shop when she saw the gunmen approaching the house.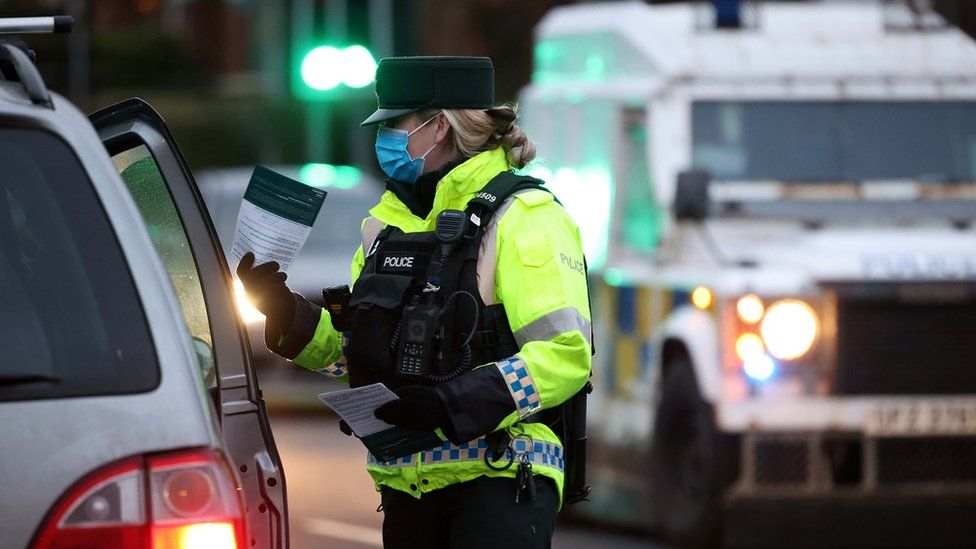 She tried to intervene before the shots were fired. As the gunmen made off, they fired a shot at her, which "passed through her handbag".
"This tragic event took place five weeks ago, that's one week before Christmas," Det Ch Insp Neil McGuinness said.
"It has left Mark's partner bereft and his young daughter without a father.
"The whole family are, understandably, struggling to come to terms with the shock and unspeakable heartache."
'Should have been a happy Christmas'
Det Ch Insp McGuinness said the "gunmen were absolutely reckless in firing shots into a room with other family members".
"One life has been taken and, without doubt, others could easily have been lost too," he added.
"I'm referring to Mark's sister, to the other family members, and to local people.
"This happened in a busy residential area at a time when people would have been out and about, going about their business, and no doubt getting ready for what should have been a happy Christmas.
"This was a callous and targeted attack, which has left a whole community in shock."
Det Ch Insp McGuinness said police believe "the two gunmen arrived in the St. James' area in a silver saloon car which had a taxi sign affixed to its roof".
"Both gunmen were wearing all dark clothing with coat hoods pulled over their faces," he said.
"I am appealing to anyone who was in the Rodney Drive area and who witnessed any suspicious activity, or who may have captured dash cam footage, to contact us."
Anyone with information can contact the police on 101; submit photos, videos or footage using the Major Incident Public Portal; or contact Crimestoppers anonymously.
Earlier this month, a 65-year-old man was arrested in connection with the attack. He was later released on bail pending further enquiries.