African music star Angélique Kidjo says the Grammy Awards "need diversity [and] gender equality" in order to survive. "The music industry is dominated by men, so we have to think about the whole infrastructure," says the star, who is a trustee for the awards.
The ceremony has been criticised for sidelining hip-hop in particular. No rap album has won album of the year since Outkast's Speakerboxxx in 2004. "We are working on it," Kidjo told the BBC. "We are working on it."
Some of the world's most successful artists, including Drake and The Weeknd, are currently boycotting the 65-year-old organisation, protesting that their music is relegated to genre categories like rap and R&B and, in some cases, not recognised at all.
"Forget awards shows," said The Weeknd in 2021, after his multi-platinum album After Hours was snubbed. "I personally don't care any more. I have three Grammys, which mean nothing to me now, obviously."
Kidjo says the Recording Academy is trying to repair those relationships under the watch of CEO Harvey Mason, Jr. He stepped in three years ago, after his predecessor was fired while making claims the voting process was "rigged".
"He came in a moment [that was] very difficult and he is embracing this challenge head on," says Kidjo.
"He's open for discussion, he's open for proposals. People have to reach out to Harvey, and we have to start this conversation and help him get there."
Despite his guidance, the Grammys have made some questionable decisions in the last few years.
Eyebrows were raised when John Batiste beat Olivia Rodrigo, Billie Eilish, Taylor Swift and the combined talents of Tony Bennett and Lady Gaga to win album of the year in 2022; while this year's ceremony saw Harry Styles pick up the same award over Beyoncé's celebrated disco opus Renaissance.
"I think what is important for us to understand when it comes to Recording Academy is that we are musicians, we are producers and we have a different way, perhaps, of listening to music than the public," says Kidjo.
"That's what makes the Grammy Awards so important. We are honoured by our peers. So if all of us come together and decide that's what it is, then that's what it is."
She added that she would "absolutely" jump at the chance to make a record with Styles.
"Why not? I mean, hey, he sings beautifully, so I'm open."
Kidjo was speaking to the BBC as she was named a recipient of Sweden's prestigious Polar Music Prize, sometimes dubbed "the Nobel Prize of music".
Founded in 1989 by late Abba manager and lyricist Stig Andersson, it recognises exceptional musical achievements and comes with a cash prize of 600,000 kronor (£47,000).
This year's laureates also include Island Records founder Chris Blackwell and classical composer Arvo Pärt.
All three will be honoured in the presence of the Swedish Royal Family at a ceremony and banquet on 23 May at Stockholm's Grand Hotel.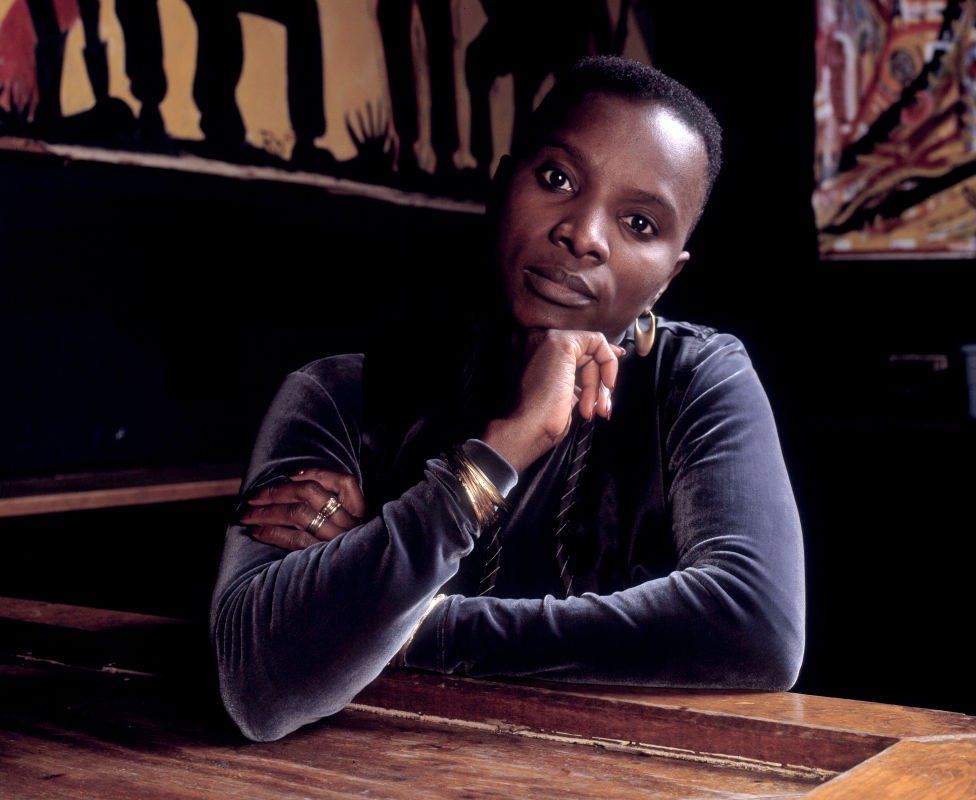 "My head is still spinning," says Kidjo. "Sometimes I wake up in the middle of the night and say, 'Huh? Is this still happening?'"
The star was born in Benin, West Africa, and was introduced to a wide range of artists by her parents – from African artists like Fela Kuti and Miriam Makeba to the rock, pop, and soul of the Rolling Stones, Jimi Hendrix, James Brown, and Aretha Franklin.
A professional singer by her 20s, she faced many obstacles on her path to fame, which later inspired her battle for equal rights.
"When you're a young girl singing in Benin, and anywhere in Africa, man, you are against so many odds," she says.
"Because the society, conservative as it is, says we don't have an identity when we are born. We are a product that our father [can] take and can marry to anybody.
"And for me, my father was absolutely the person that fought family [and] society for me to be able to sing.
"That's why I say my feminism is not against men, it's against people that don't understand that women have to exist side by side with men."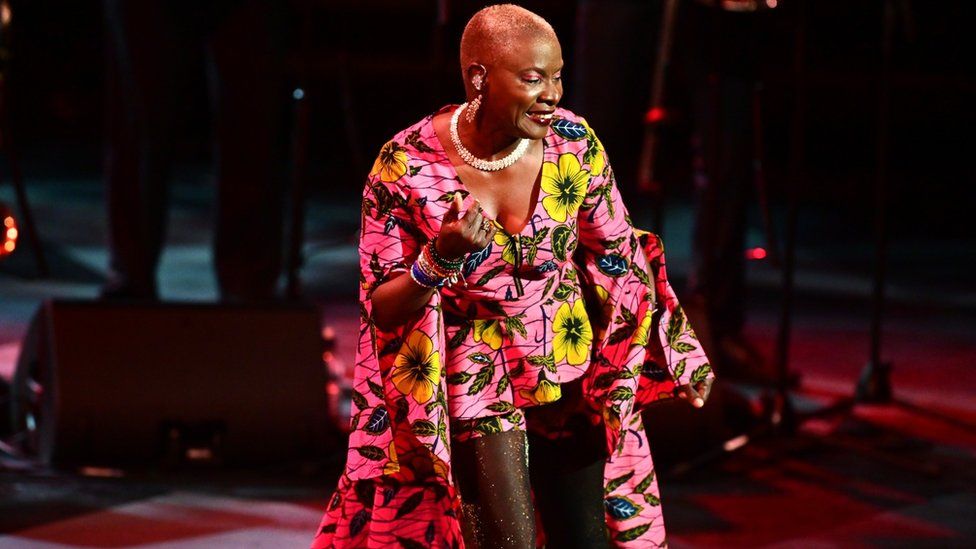 Kidjo fled Benin for Paris in 1983, working as a backing singer before striking out as a solo artist with 1990's Parakou – a vibrant and innovative fusion of African and Western influences, that showcased her soulful, emotive voice.
She signed to Island Records in 1991, and has since released 14 further albums, including Eve (2014), a tribute to African women largely sung in Beninese languages, which won the Grammy for best world music album.
With African musicians like Tems, Wizkid, Libianca and Burna Boy now achieving global success, Kidjo said she was pleased to see the continent's music scene opening up.
"A lot of things have changed because of the technology of recording today," she says. "I had to flee the communist dictatorship of my country to build a career. Today, you can stay in Africa and it's instantaneous. You put something on YouTube, the next day it's a huge hit everywhere.
Source: BBC